Nokia DCN Adapter – Management & Other products
The 'Dynanet' family of PDH Transmission telecoms products were first introduced by Nokia over 20 years ago, and were continued in recent years by DNWP. These have well served Public Operator and Private Network Customers across the Telecoms, Utilities, Transport and Public Safety markets with high availability mission critical infrastructure, and indeed some networks are continuing to provide good operational service.
Production of the majority of the product range was ceased in 2019. However, some products remain available to order, notably the DCN Adapter C4.0, related management software products and other items such as the TPS64, NDUE and Euro / SMB connectors.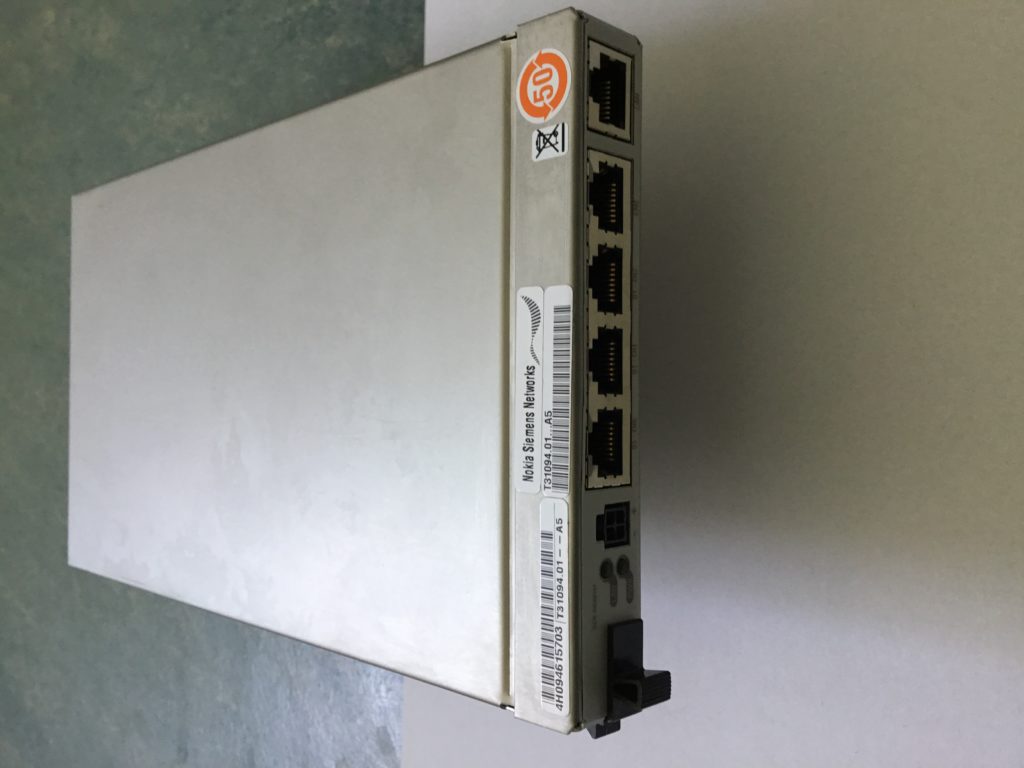 Continued Supply of Spare Parts – Surplus and Refurbished Items
@YellowsBestLtd satisfies world-wide customer product sourcing requirements for current and 'legacy' equipment technologies from a wide range of Original Equipment Manufacturers (O.E.M.s).
For the 'Dynanet' range, we should be able to continue to supply refurbished and surplus equipment for as long as required, but the effect of the discontinuation of production is squeezing the availability of remaining stocks, with a consequential impact on pricing.
Hence, for those customers continuing to maintain their networks, it is recommended to consider purchasing spare parts whilst there is still availability. Please get in touch to advise what you need!