FIX & UPGRADE – Restoration and increase of Solar Panel energy production
Project Re-cap
The project from 2 years ago, detailed here, built a solar energy charger using these system elements: Solar Panel, Charge Controller, Battery, Inverter. Last year, an upgrade was performed to increase the batteries to provide more storage capacity, as described in Update #1.

Solar Panel Failure
The system has operated satisfactorily for almost exactly 2 years, but then it was observed that no energy was being produced. After investigation, it was discovered that the solar panel had developed a fault. The panel was a flexible' model, and by slightly bending it, energy was intermittently produced. Hence clearly there was an internal breakdown of connectivity.

Solar Panel Replacement & Upgrade
Since a replacement was needed, it was decided to purchase a more robust, 'fixed (i.e. non-flexible) solar panel, which has a solid frame and securely mount onto a brick wall. Taking advantage of the overall lower cost of fixed vs flexi panels, it was decided to opt for an increase to 100W for the replacement.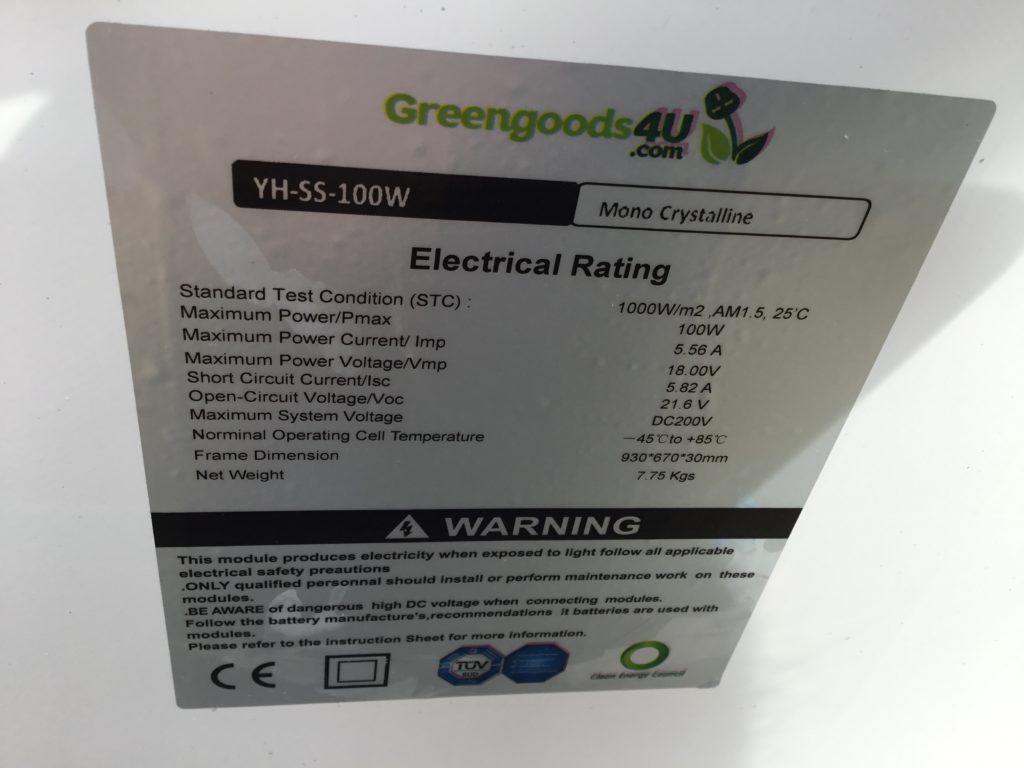 This will bring the advantage of producing more energy during sunny periods, which will compensate for the need to mount the panel on a wall where it receives slightly less direct sunlight hours.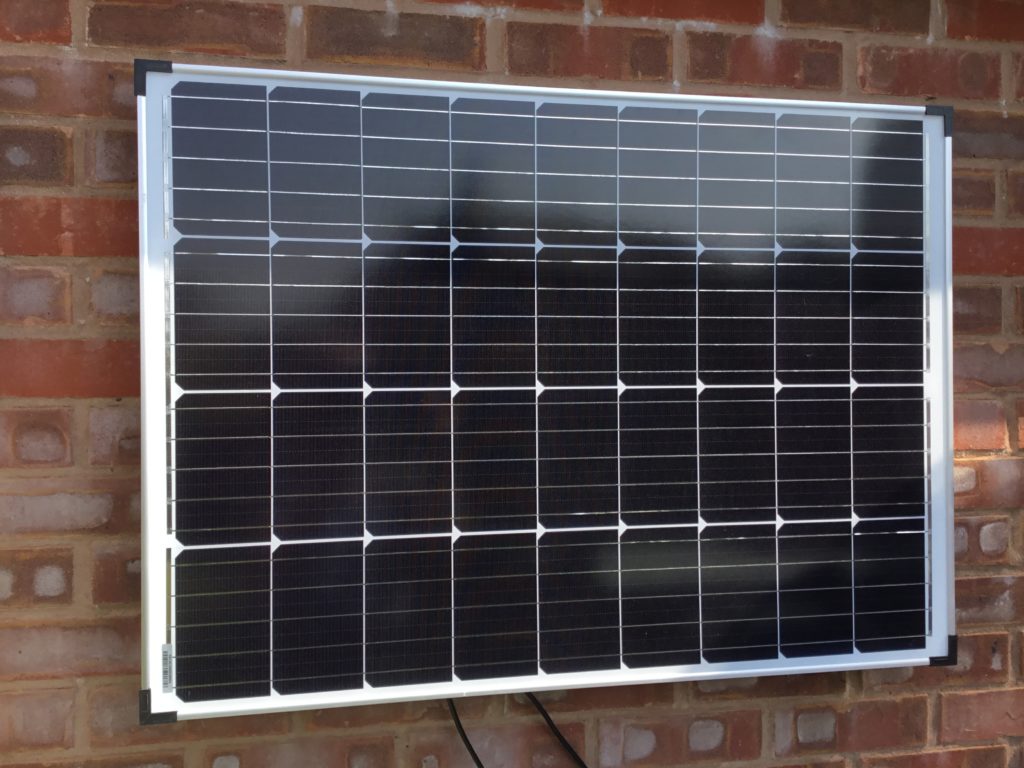 The installation of the replacement panel was relatively straight-forward, using 'Z-brackets' to affix to the wall.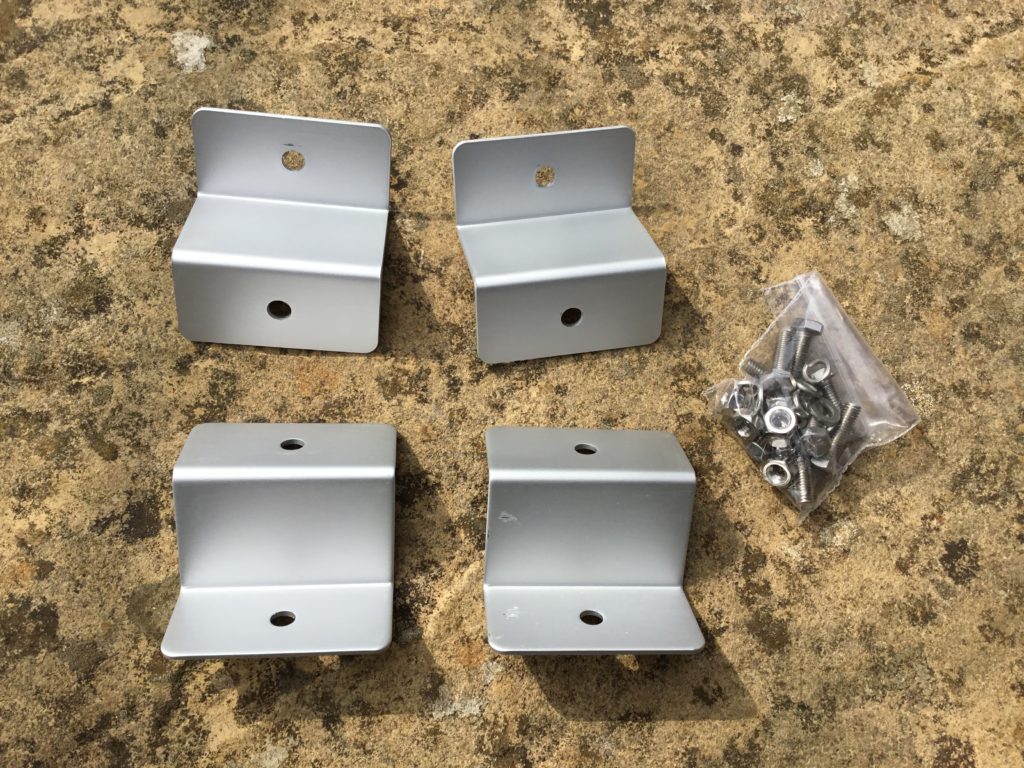 It came with MC-4 connector terminated cable 'tails', which were plugged into the existing positive and negative connections.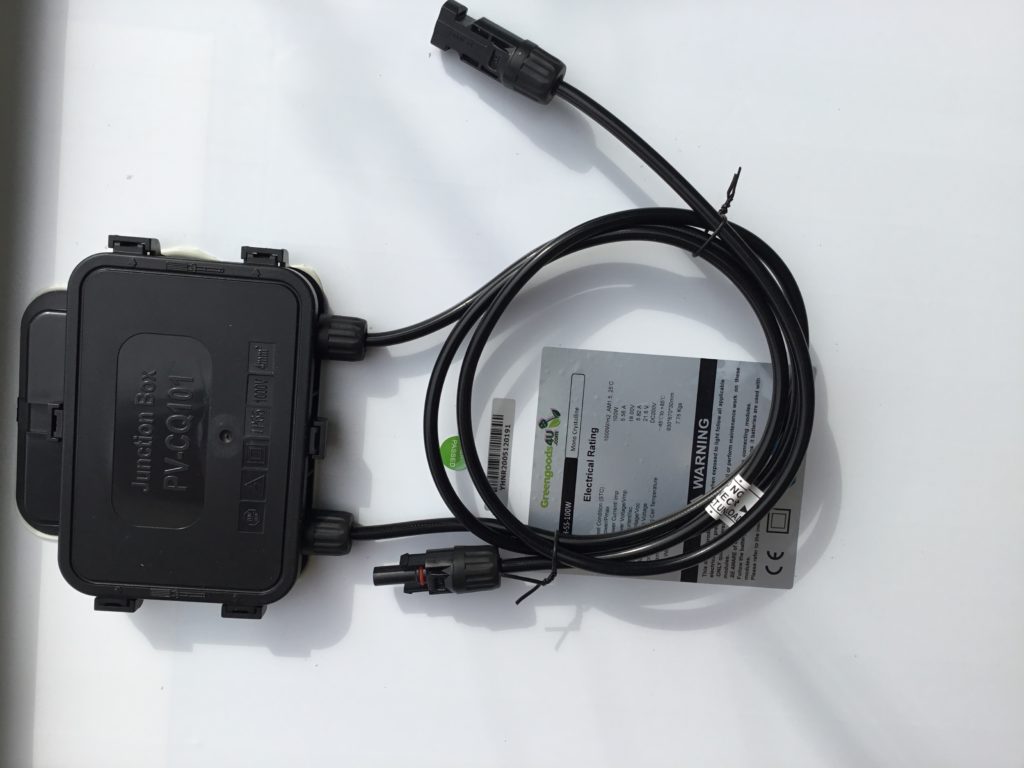 Power generation was resumed immediately, with an extremely healthy 4A (roughly double of the previous 50W panel, as expected) confirming the success of the remedy.
Conclusions
Alas, it transpires that the originally chosen 'flexi' type of solar panel is not very 'robust' and consequently is only warranted for 1 year. It is somewhat disappointing that only such a short life-span is achieved, especially since it had been mounted on shed-type roof without experiencing disturbance or damage.
Happily, the replacement 'fixed' type of solar panel is warranted for 10 years, so should operate for a considerably longer time. And given that like-for-like it is less expensive, then it is concluded that this should be selected to ensure maximum lifetime and collection capacity for the same outlay.
@YellowsBestLtd we are always looking to expand our portfolio services for #business development and #enterprise support, and increase the mix of solutions for #sustainable systems and maintenance of new and legacy #technologies and products for our customers. Please get in touch to discuss your requirements; we look forward to hearing from you.